The XII International symposium of Architecture and Arts, Efficiency + Experience with a central theme of Comfort in architecture will be held the 29th and 31st of August 2018 in Bogota.
REGISTRATION:
International Students:
Registration Fee $ 25 USD
External Participants:
Registration Fee $ 335.000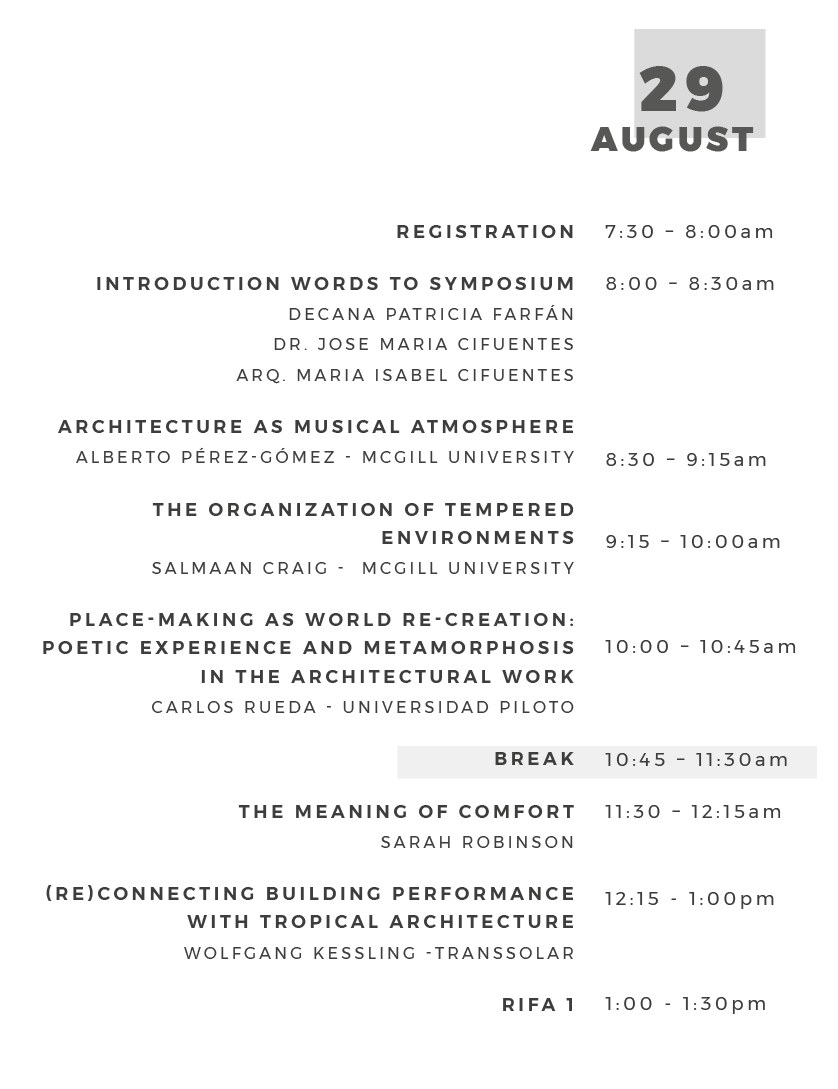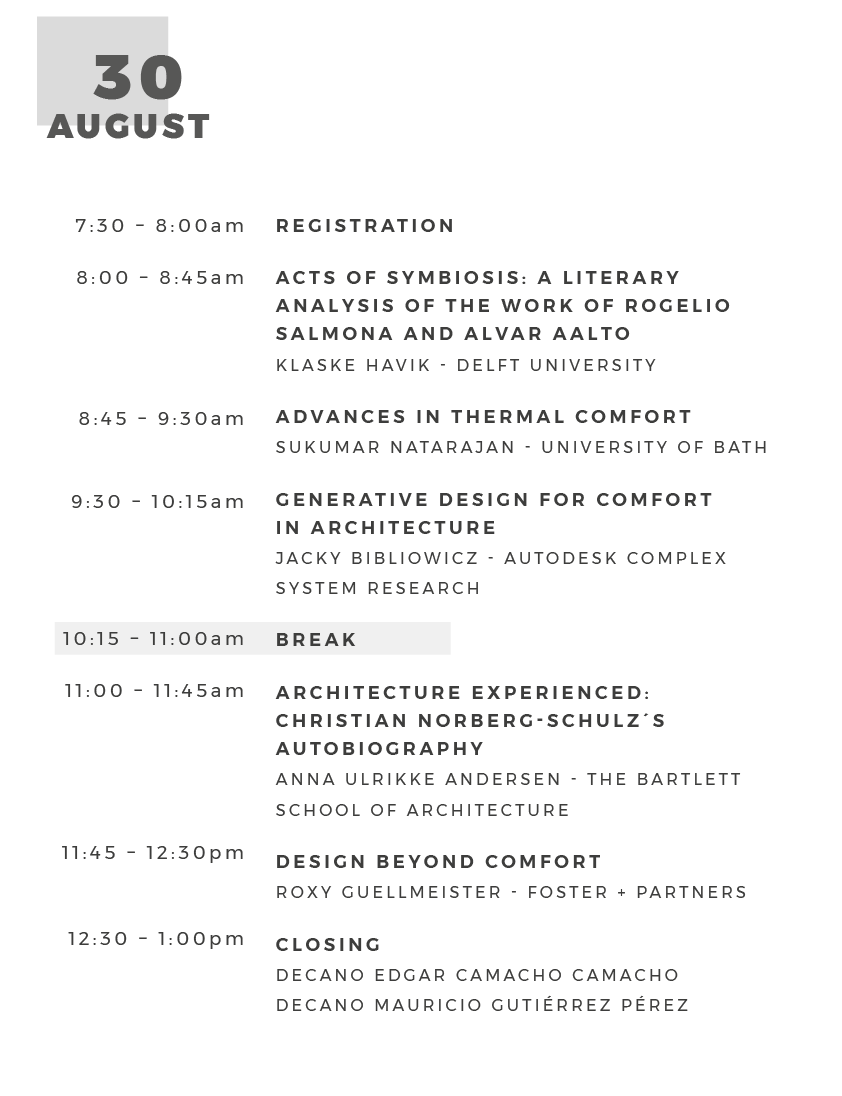 KEYNOTE SPEAKERS
The present conference will embrace a selection of influential speakers with a variety of views regarding the subject of comfort in architecture, discussing the differentiated but by no means opposed concepts of Efficiency and Experience, and rather using them as balancing approaches to understand architecture.
The word comfort is officially defined as "material comfort or wellness" [i]. However, it is not so easy to sketch an explanation about the welfare of human beings, specifically, in relation to buildings. On the one hand, it could be understood from an objective perspective related to the measurements of thermal, visual, acoustic, moisture or air aspects, present in a particular space and its relationship with standard human demands, which implies measuring certain physical attributes of reality to efficiently provide such conditions within a specific environment. On the other hand, it can also be understood from cultural and social conditions, that is from a subjective and individual psychological (psychosocial) perspective, related to the actual experience of the aforementioned physical conditions, that is, including the perception of the human being for give shape to special configurations that would be interpreted according to particular social contexts.
JACOBO (JACKY) BIBLIOWICZ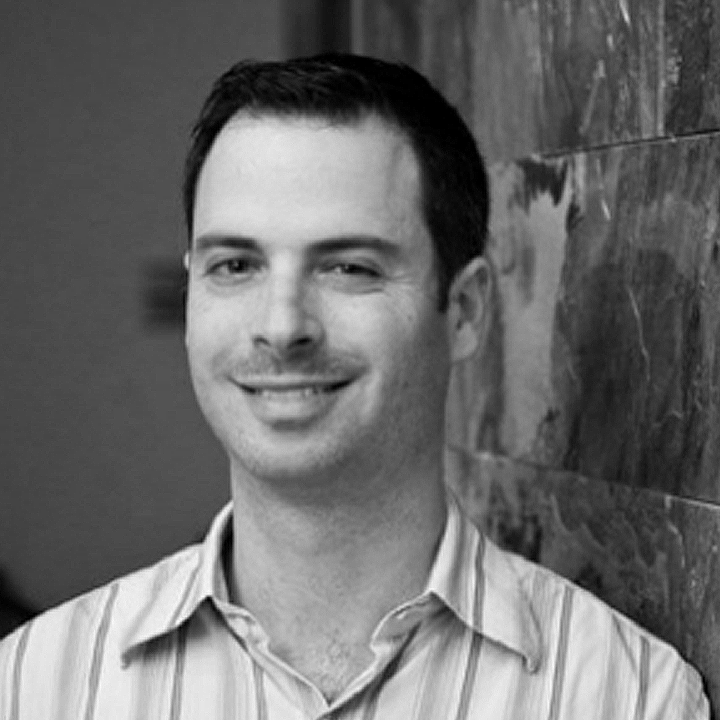 Jacobo (Jacky) Bibliowicz is a Senior Research Scientist leading the technical efforts in Computational Anatomy and Biomechanics under the Complex Systems Research Group, which he formally joined mid-2012. His research interests include laser scan processing, statistical shape models, and anatomical reasoning. His current projects focus on creating statistical models of the adult human skeleton and identifying and tagging bony landmarks on human bone shapes.
Jacky is no stranger to Autodesk, as prior to joining the Research Group he was a software engineer for Autodesk between his undergraduate and graduate studies. Jacky holds B.S. in Applied and Engineering Physics and an M.S. in Architectural Science (Computer Graphics), both from Cornell University. He also completed some graduate work at the University of Toronto.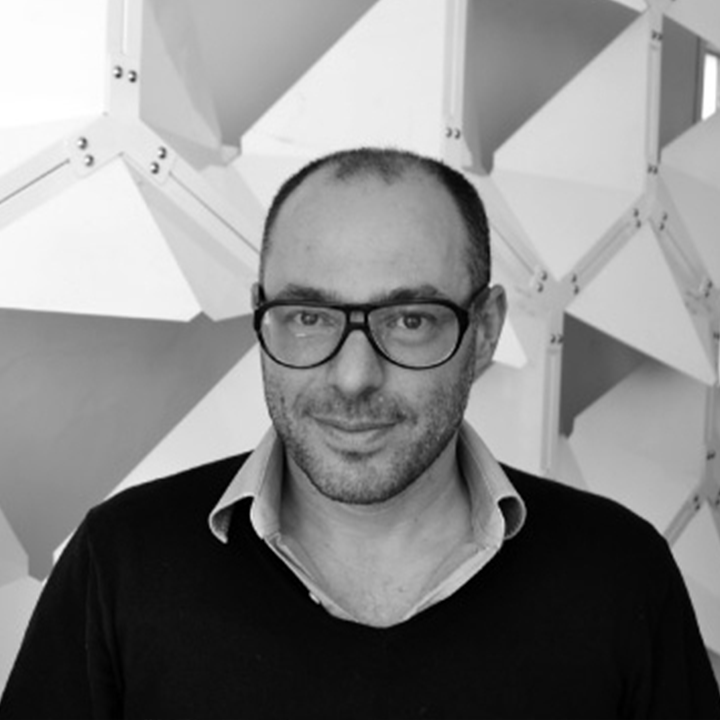 Architect and M.Eng in Computational Design. He has over 15 years of experience in the design and development of architectural envelopes and the use of new technologies in sustainable construction. His professional career includes research in the universities of Nottingham, UK (2000-2004), Hong Kong, HK (2004) and Nacional de Colombia (2006-8), teaching and research work at other universities, and several international publications on issues of computational design and environmental sustainability. Currently, he works in Bogota as director at Frontis3d, and researcher at the Universidad Piloto de Colombia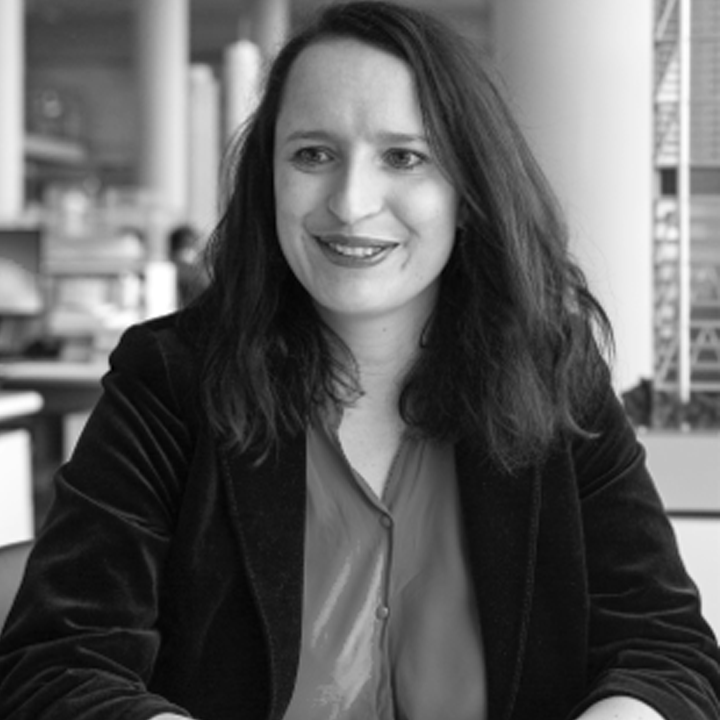 Roxy Guellmeister is a London based architect, designer and urbanist. She holds a MSc in Architectural Design from Studio Zaha Hadid at the University of Applied Arts, Vienna. Roxy is currently working on multiple iconic projects for Foster + Partners in London.
Roxy is part of the Specialist Modelling Group at Foster + Partners, working at the intersection between architecture, computational design and environmental simulation on various scales. Her interest in human-centred design goes beyond architecture towards interface, technology and future urban living and smart grids.
She is involved in several non-profit think tank projects and activities (e.g. [research+design] Post-carbon Vienna supported by Vienna Design Week).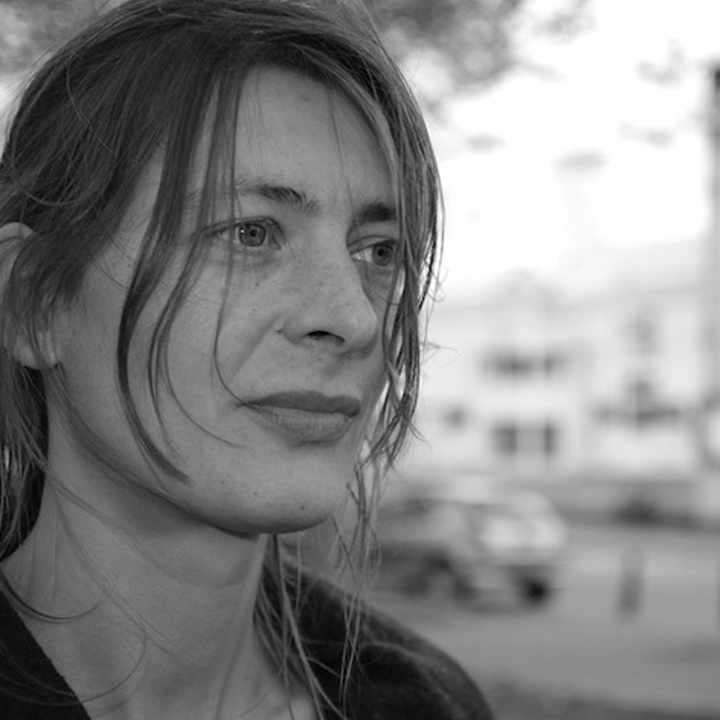 Klaske Havik is associate professor of Architecture, at Delft University of Technology. Her work relates architectural and urban questions to literary language. Her book "Urban literacy: Reading and Writing Architecture" (2014) proposes a literary approach to the experience, use and appropriation of place. Other publications include the edited volumes Writingplace: Inves- tigations in Architecture and Literature (2016) and Architectural Positions: Architecture, Modernity and the Public Sphere (2009). She is editor of architecture journal OASE, (recent issues include OASE#98 Narrating Urban Landscapes, OASE#91 Building Atmosphere), and editor of the new Writingplace Journal for Architecture and Literature. Havik's literary work has appeared in Dutch poetry collections and literary magazines.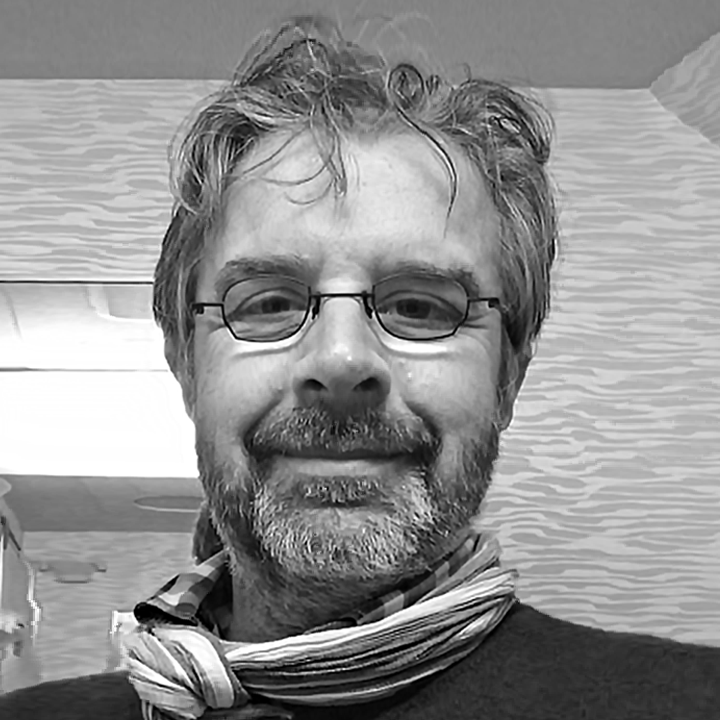 Wolfgang Kesslingis one of the directors of Transsolar Energietechnik GmbH, Munich—an international climate-engineering firm that approaches sustainability through innovative climate and energy concepts for buildings. Founded in 1992, Transsolar has about 50 engineers with offices in Stuttgart, Munich, New York and Paris. The practice focuses on enhancing human comfort with minimum resource use.
Dr Kessling has been instrumental in spearheading the energy concepts of prominent projects such as the Cooled Conservatories at Gardens by the Bay, Singapore; Zero Energy Office Building, Kuala Lumpur, Malaysia; and the Human Resources Headquarters at Novartis Basel, Switzerland. In the interview with Lakshmi Menon, he shares his critique on system-centric building design practices of today, at the wake of an impending energy crisis.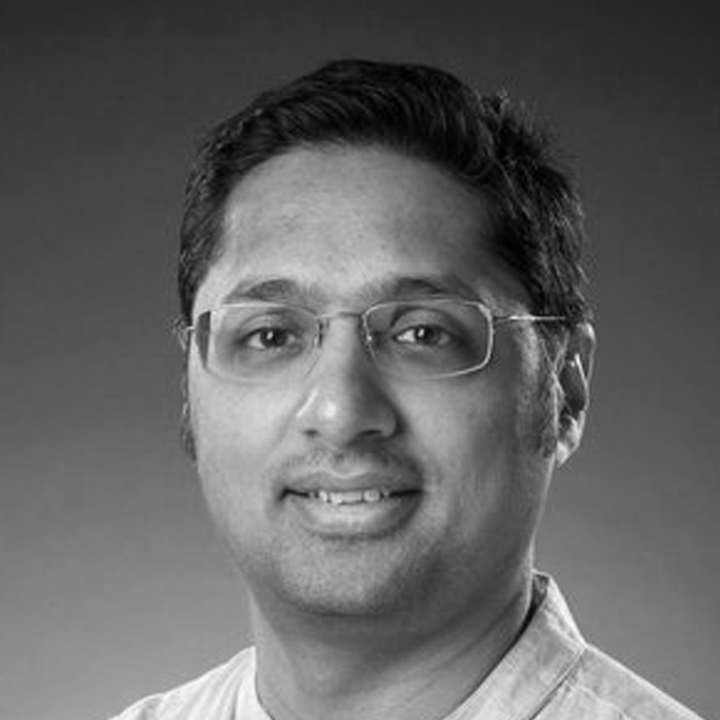 Alberto Pérez-Gómez was born in Mexico City in 1949 and became a Canadian Citizen and a Quebec resident in 1987. He obtained his undergraduate degree in architecture and engineering in Mexico City, did postgraduate work at Cornell University, and was awarded a Master of Arts and a Ph.D. by the University of Essex in England. He has taught at universities in Mexico City, Houston, Syracuse, and Toronto, at the Architectural Association in London, and was Director of the Carleton University School of Architecture from 1983 to 1986. He has lectured extensively worldwide.
His numerous articles have been published in the Journal of Architectural Education, AA Files, Arquitecturas Bis, Section A, VIA, Architectural Design, ARQ, SKALA, A+U, Perspecta, and many other periodicals. His first book in English, Architecture and the Crisis of Modern Science (MIT Press, 1983) won the Alice Davis Hitchcock Award in 1984, a prize awarded every two years for the most significant work of scholarship in the field.
In January 1987 Pérez-Gómez was appointed Saidye Rosner Bronfman Professor of the History of Architecture at McGill University, where he directs the History and Theory option. From March 1990 to June 1993, he was also the Founding Director of the Institut de recherche en histoire de l'architecture, a research institute which he instigated, co-sponsored by the Canadian Centre for Architecture, the Université de Montréal and McGill University. Students of Dr. Pérez-Gómez now teach most Canadian architecture programs, and in many North American and European Universities.
Dr. Pérez-Gómez is the author of Polyphilo or The Dark Forest Revisited (MIT Press, 1992), an erotic narrative/theory of architecture that retells the love story of the famous fifteenth century novel/treatise Hypnerotomachia Poliphili in late twentieth-century terms, a text that has become the source of numerous projects and exhibitions (http://www.polyphilo.com). He was co-editor of the well-known book series CHORA: Intervals in the Philosophy of Architecture vol. 1-7 (McGill-Queen's University Press), which collects essays exploring fundamental questions concerning the practice of architecture through its history and theories. He co-authored a major book with Louise Pelletier, Architectural Representation and the Perspective Hinge (MIT Press, 1997), tracing the history and theory of modern European architectural representation, with special reference to the role of projection in architectural design. In Built Upon Love: Architectural Longing after Ethics and Aesthetics (MIT Press, 2006), Pérez-Gómez examines points of convergence between ethics and poetics in architectural history and philosophy, and draws important conclusions for contemporary practice. His most recent title, Attunement, Architectural Meaning after the Crisis of Modern Science (MIT Press, 2016) calls for an architecture that can enhance our human values and capacities, an architecture that is connected–attuned–to its location and its inhabitants. Architecture, Pérez-Gómez explains, operates as a communicative setting for societies; its beauty and its meaning lie in its connection to human health and self-understanding.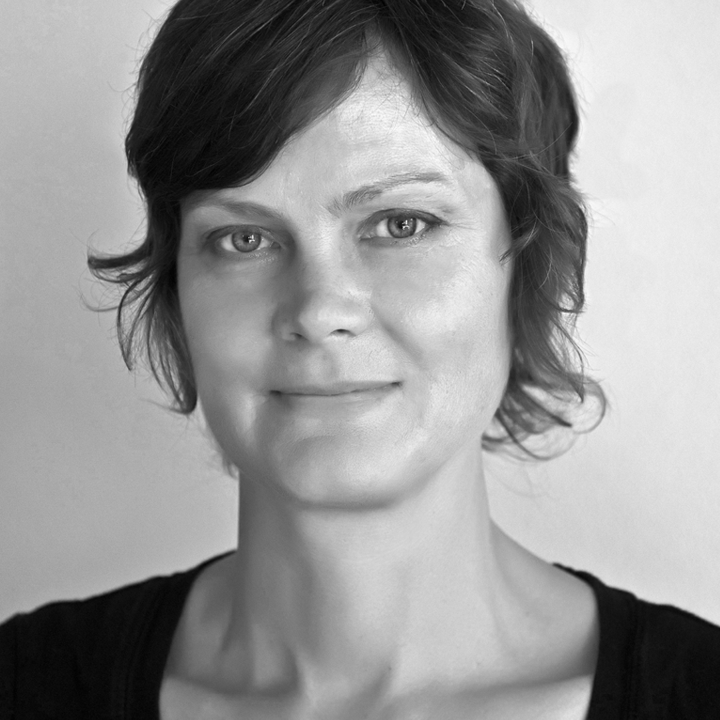 Sarah Robinson is a practicing architect and the author of Nesting: Body, Dwelling and Mind, Mind in Architecture: Neuroscience, Embodiment and the Future of Design, and the forthcoming, where is Home: On identity, Making and Place and numerous essays. A visiting professor at the University of Venice Neuroscience in Architecture program and founding chair of the board of directors of the Frank Lloyd Wright School of Architecture, her work is concerned with the primacy of the body and the imagination in design. It is from this ground that she will explore the significance of comfort in architecture.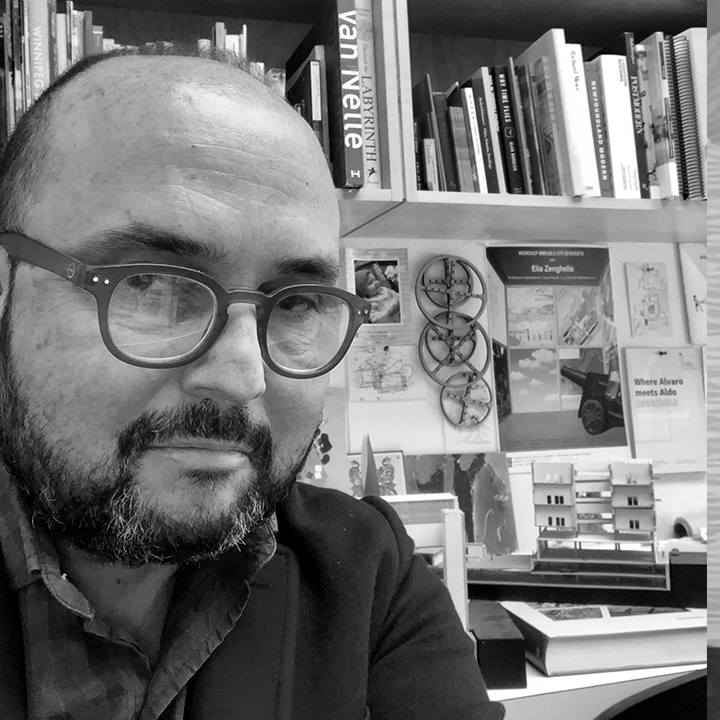 Carlos I. Rueda has a Bachelor of Architecture (5-year Professional Degree) from Universidad de los Andes (Bogota Colombia). In Colombia as well, he pursued studies in History and Theory of Art and Architecture at Universidad Nacional, and holds a Graduate Diploma in Aesthetics and Architecture from Universidad Javeriana. In Canada Carlos Rueda continued his higher education with a Master of Architecture (M.Arch II Post-Professional degree in housing) followed by a PhD in History and Theory of Architecture, both from McGill University.
Dr. Rueda is scholarly interested in creative processes, particularly disciplinary crossings between architecture, cognitive theory and literature, poetry specifically.  Through these bridges or crossings, Rueda explores ideas of imagination in creative activity: generative processes of the architectural work and place-making.
Anna Ulrikke Andersen is a filmmaker and architectural historian, currently completing her PhD in Architectural Design at the Bartlett School of Architecture, UCL. Her thesis adopts a practice-led research methodology of film-making to explore the window in the life and work of Christian Norberg-Schulz. She is the founder of the Bartlett Film+Place+Architecture Doctoral Network, and her films have been screened at Trondheim Academy of Fine Arts/NTNU, Arctic Moving Image and Film Festival, The Essay Film Festival 2017 and the Royal Academy of Arts. She has curated a wide range of screenings, including at the Institute of Contemporary Arts, London, and presented her research at the 2014 Venice Architectural Biennale and Oxford University, amongst others. In 2017, she was awarded an artist residency from the Danish Cultural fund and the Utzon Foundation to work from Jørn Utzon's villa Can Lis at Majorca. Her work has been published by LOBBY Magazine and Architectural Research Quarterly (forthcoming). In the academic year 2018/2019, she will be a visiting fellow at the Department of Visual and Environmental Studies at Harvard University, developing her next project looking at experiences of mobility and immobility in architecture of rehabilitation, explored through the practice of film-making.